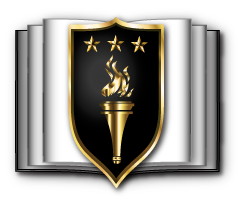 US Army War College
Department of Military Strategy, Planning, and Operations
Mission:
The Department of Military Strategy, Planning, and Operations educates and develops selected military, civilian, and international leaders on the successful implementation of national military strategy in a joint, interagency, intergovernmental, and multinational environment.
Education:
The Department of Military Strategy, Planning, and Operations develops and conducts instruction on the Unified Command Plan, theater strategic planning, campaign planning through the range of military operations, joint, multinational and interagency plans and operations, joint service support to unified commanders in war and military operations other than war, organizing, training, and sustaining joint task forces, and joint and service-unique doctrine. Additionally, DMSPO is responsible for the Advanced Strategic Art Program (ASAP) and the Joint Warfighting Advanced Studies Program (JWASP).
Academic Programs:
Military Strategy and Campaigning (MSC)
Military Strategy and Campaigning (MSC) focuses on the examination and the implementation of National Guidance through the application of joint doctrine, which is translated into theater strategies, campaign plans, and joint operations. This course does not produce military planners. Instead, MSC aims to build upon the subjects already covered in the core curriculum to develop leaders capable of translating strategic policy and guidance into theater campaign plans that support national objectives. While most students have some experience in the Military Decision Making Process (MDMP), others do not. However, subtle differences in planning exist between the tactical, operational, and theater-strategic levels. Joint doctrine titles MDMP as the Joint Operational Planning Process (JOPP). Few students have had personal experience at this level of planning. The focus of JOPP is on the interaction between an organization's commander, staff, the commanders and staffs of the next higher and lower commands, as well as with supporting commander's staffs. You should continuously ask yourself "what is different at this level?" You will also conduct a detailed examination of Design. Design is a creative and cognitive commander-centric process that seeks to develop an understanding of the strategic (national and/or multinational) guidance and objectives combined with a thorough understanding of the operational environment prior to and during campaign planning. This process leads to the development of the commander's vision for the conduct of the campaign, which enables the application of operational art through the JOPP. The result is an enduring strategic concept for sustained employment of military power to enable the accomplishment of national and/or multinational policy. You will apply strategic leader skills, and incorporate the national security strategy and the national military strategy as we participate in an active learning environment designed to cause you to develop near- and long-term plans and programs. At the conclusion of the course, you will have studied and practiced the art and science of theater-strategic warfare. There are no school solutions. You must actively contribute and participate, think critically and creatively at the strategic and operational levels, and apply innovative solutions to complex problems created by uncertainty during a period of dynamic change in the world. The course flows from an understanding of the Environment of the Combatant Commander to Crisis Action Planning. While the Environment of the commander is complex and the Strategic Direction often vague, Design provides the framing mechanism for Campaign Planning, thus translating the commander's cognitive processes into guidance resulting in analytical staff and subordinate plans. A "scenario" focusing on Southeast Asia provides the basis for contingency and Crisis Action planning, which occurs via in-seminar practicum. The scenario emphasizes the importance of all of the elements of power. Vexing and complex problems associated with traditional warfare, irregular warfare, stability operations, unified operations, theater of war organization, and multinational operations are addressed throughout the course.
The course contains five modules. Module I: "Implementing the National Military Strategy," provides an examination of the strategic environment, national direction, defense and support of the homeland, and the unified action of the DoD in concert with other major USG actors which governs the design and planning actions of the combatant commander emphasizing the military element of power. This module bridges the national policy covered in the NSPS course to its implementation at the Combatant Command level. Module II: "Domains of Conflict," provides a comprehensive examination of the domains of conflict (Physical [Land, Maritime, Air], Cyber and Global Commons [including Space]). Module III: "Mission Command and the Joint Functions." Using case study analysis, this module explores each of the joint functions and evaluates how a commander integrates these functions to produce synergistic effects within a theater of operations. Additionally, the modules will examine other elements inherent to military operations, such as setting and maintaining a theater, strategic communications and information operations, multinational operations, and mission command. Module IV: "Operational Art and Theater Strategy," enables students to understand the need for a more adaptive military planning system and culture at the CCMD and national level. It also addresses the shift from contingency-based planning to strategy-based planning, and the role of the CCMD in building theater strategy and how that strategy becomes operationalized. Module V: "Joint Operational Planning," through a series of exercises, guides the students through the initiation of a contingency plan to the development of a Concept of operations. The students will then analyze the remaining steps in JOPP that lead to an Operations Plan (OPLAN). Finally, the students will develop an understanding of how the combatant commander and staff use Operational Design within Crisis Action Planning (CAP) to reframe the operational environment and develop operational approaches to respond to crisis.
Advanced Strategic Art Program (ASAP)
The six month curriculum of the Advanced Strategic Art Program (ASAP) is rooted in history; but it is not a course in history. By following the evolution of warfare from Ancient Greece to Vietnam and into the future, officers and civilians will gain an appreciation of the patterns of conflict and their application to military strategic planning in support of national security objectives.
Purpose:
Deliver strategic advisors who can immediately impact the Joint, Interagency, Intergovernmental, and Multinational environment.
ASAP Instructors:
Members of the AWC faculty, planners from Combatant Commands, noted military historians, and subject matter experts from numerous agencies and think tanks teach ASAP students during the course.
ASAP's Curriculum:
Strategic Theory & Art: This module provides a foundation in strategic and operational theory as well as a methodology with which to evaluate military theory. This equips students with conceptual tools to evaluate policy and strategy. It progresses from a detailed examination of Clausewitz and an assessment of his relevance, to analysis of Asian and American military thought looking for continuity in national and cultural styles of warfare. It also reviews theories that underpin how wars start and end. The cyber domain, legal theory, and the American Way of War are included. The module concludes with strategic case studies from the Peloponnesian War to the 2006 Israeli-Hezbollah conflict looking at the critical themes which help explain victory and defeat. Among these themes are strategy, theories of victory, our profession of arms, the immutable nature of war, its changing character, and coalition warfare.
Unified Action (Parts I & II): Joint and multinational military operations are conducted in the presence and support of diverse civilian interests and entities. Part I acquaints students with the nature of national security decision making in the executive branch of the U.S. Government and at the highest institutional levels across the partner spectrum. Only through the interagency process are all elements of national power integrated and synchronized to establish policy and promulgate national strategic direction. Theory and reality of the interagency process, principal national security partners, and contemporary challenges illustrating the value of formal and informal processes and relationships are examined. A six-day trip to Washington, DC to engage at the Pentagon, the State Department, the National Security Council, renowned think tanks, and other governmental and private organizations concludes the module.
Regional Security Program: Readings and lecturers familiarize students with regional strategic environments. This module presents select frameworks that enable practitioners to evaluate a region or country. Living case studies from the Caspian Sea region and AFRICOM are used to test those frameworks and explore, examine, and evaluate U.S. regional interests, objectives, and the trends which impact them.
Theater Strategy and Campaigning: Central to ASAP is acquiring an appreciation for implementing national policy and direction through theater strategies, theater security cooperation, and the development, planning and conduct of JIIM campaigns and operations. This module is at the core of Joint Professional Military Education (JPME) Level II education. It presents a study in campaign design, theater organization, security cooperation, operational functions, and campaign planning. Essential questions include: How do Combatant Commanders employ military forces? How are available capabilities combined to achieve strategic objectives within the theater? How are campaigns planned? How are unified action and unity of effort best promoted across diverse agendas, boundaries, cultures, and organizations? Doctrine, history, and exercises inform the seminar in answering these questions. Short exercises highlight principle application and help refine theater strategic and operational thought. The composition of the TS/SCI cleared ASAP seminar enables the discriminate integration of real world plans, products, and combatant command partnerships with the program.
Defense Management: This module is about the "means" that enable national, Service, and theater strategies. It examines the processes that translate strategy into requirements and capabilities, and allocate resources to realize them. It highlights systems, such as the Department of Defense's planning, programming, budgeting, and execution process. It also examines management of competing demands such as maintaining trained and ready forces today while ensuring the change that delivers capable forces tomorrow. It explores long term strategic choices, priorities, and risks. It looks at demographic and economic trends, technological considerations, and political implications. Actual command and Service posture statements, integrated priority lists, and other products enable evaluation of this domain.
Strategic Art Part II - Evaluation: This is ASAP's capstone module. Diverse subjects, encounters with experts, historic perspectives, dialogue, activities, readings, reflection, and futuristic problems stimulate individual and seminar evaluations of "the nexus between national policy and theater strategy." The power of history, theory, doctrine, strategy, lessons from all previous modules, and professional experience are brought to bear. It reflects on the past, considers the present, and ponders the future. Students deduce conclusions through critical thinking. New questions relevant to the AWC's enduring and special themes emerge. It presents a unique opportunity to take stock in the USAWC experience, and to consciously identify and evaluate what this experience has meant. It also inquires how ASAP might be enriched, and how individual members intend to apply and expand the knowledge that they have acquired. It is an opportunity to ponder the meta-question of "So what" and even "Now What?"
Staff Rides: In addition to the Washington, DC trip, there are two one-day visits to Harrisburg and Philadelphia. They enable a glimpse of state government functions and defense support of civil authority. Additionally, ASAP conducts two strategic staff rides. November's staff ride to Vicksburg begins the course with an historical look at a Civil War campaign of strategic consequence. During May's staff ride to Sicily and Normandy, students walk the ground of Operations Husky and Overlord. There, they gain insights to the opportunities and challenges of coalition warfare and strategic leadership. An engagement at the Institute for Strategic Research in Paris affords an appreciation of multinational perspectives and engagement of a long-time NATO ally.
Joint Warfighting Advanced Studies Program (JWASP)
SCOPE:
This is a ten credit hour elective program designed to provide students with an advanced learning experience in Joint Force command and operations. This program is expressly designed to prepare those students going to key positions on the Joint Staff, Combatant Commands, functional and service component commands, Service staffs and equivalent international offices. The elective will focus on mission command, JTF plan design, development, and synchronization across complex environments. Through interaction with active and retired senior leaders and faculty SMEs, students will discuss and develop an understanding of an operational environment and propose solutions for the complex challenges facing joint force commanders. The program includes a planning exercise in which students conduct the mission analysis, course of action development, and other portions of the Joint Operational Planning Process. Students will explore the relationships among the CCMD staff, component staffs, service staffs, and key functional agencies as they create their plan. In all, the program provides an opportunity for talented senior officers to discuss and explore the traditional and contemporary challenges facing joint commanders.
COURSE REQUIREMENTS:
Campaign Plan Development:  Create and brief staff products and a variety of 1-2 page JOPP products necessary for further staff planning, including mission analysis, courses of action, OPLAN, and OPLAN annexes.
Concept Analysis: From a provided reading list of relevant joint and multinational force operations, select a book and write a 5-7 page critique.
Personal Interest area: From a select group of topics, write a 5-7 page analysis of a key aspect of the selected topic.
SPECIAL INSTRUCTIONS:
Security clearance required: none

Course size limitations: Minimum - 12, Maximum - 60
Must have FI approval/recommendation and receive approval of the DMSPO department chairman for the program
Basic Strategic Art Program (BSAP)
DMSPO Publications:
Campaign Planning Handbook
The Campaign Planning Handbook is a tutorial on planning at the Combatant Command Level. It complements joint doctrine as needed to inform planners at the theater strategic level. The handbook begins with a description of the organization of DOD for planning and execution, the sources of guidance to theater commanders, and a description of the Joint Strategic Planning System and the Adaptive Planning and Execution System. It then describes the design methodology and its application at the theater level to build a theater strategy and Theater Campaign Plan. Lastly, it describes the Joint Operations Planning Process with recommended techniques for use at the theater level.
The Campaign Planning Handbook is intended primarily for U.S. Army War College students in the Theater Strategy and Campaigning course, but is equally applicable to others interested in the basics of theater level planning and campaign execution. The handbook is not intended to replace official joint or Service doctrine, as as such, is not authoritative. As such, the authors attempt to include the best emerging practices.
Send E-mail to
usarmy.carlisle.awc.mbx.atwc-asp@mail.mil
to request the most recent version of the Campaign Planning Handbook pdf file.
Only requests from a .mil e-mail account will be honored without justification.
Understanding the Link Between Center of Gravity and Mission Accomplishment
This article was published in the May-Jun 2007 issue of Military Review. It examines the link between mission accomplishment at the operation level of war and neutralizing, weakening, or destroying a COG.
DMSPO Sponsorships:
Joint Ball
The Joint Ball is one of the social highlights of a student's year at the Army War College. The organization and execution of the Joint Ball are the responsibilities of the resident class at the Army War College. The DMSPO provides a faculty representative to oversee, monitor, and facilitate any plans developed by the Joint Ball Committee. This also ensures interface with Carlisle Barracks, garrison personnel, staff and faculty of the Army War College, and continuity.
Jim Thorpe Sports Day
DMSPO is responsible for the organization and execution of Jim Thorpe Sports Day. The faculty sponsor has overall responsibility for the coordination of the event. This is a year-long process that requires constant monitoring and attention to detail. The faculty sponsor establishes committees staffed by members of the resident class, and serves as the principal liaison with the USAWC Command Group and the other senior service schools.
Officer Professional Development Seminar: Design - A Methodology for Meeting Complex Challenges
Recent joint and service doctrine publications have introduced design as a way to deal with the complex dynamic operating environment facing national security professionals and military commanders. Acknowledging uncertainty and the changing character and conduct of warfare, this methodology enables leaders to recognize and seize opportunities to shape the environment and adapt operations accordingly. Design seeks the 'weak signals' that suggest changes to vision, purpose, strategy, intent, planning, execution, and assessment. It provides leaders and key staff members a way to develop better strategic options, create a more effective strategy framework, provide valuable commander's intent and staff planning guidance, and inform accurate mission analysis. Design is featured as a practical approach to problem solving and includes a discussion of required resources and associated risks.
Officer Professional Development Seminar: Case Study Methodology
The Department of Military Strategy, Plans, and Operations offers Officer Professional Development on Case Study Methodology. Case Studies are used extensively in the department's core course, "Theater Strategy and Campaigning." Case Study development and teaching methods inherent in case study presentations are fundamental to our instruction. In addition, the department has available numerous prepared case studies available upon request. These case studies focus on military campaigns with the preponderance examining World War II through Kosovo engagements.
DMSPO Faculty:
Director Theater Strategy & Campaigning Course (TSC)
Director Force Projection Operations
Director Maritime Concepts
Director Theater Air Operations
Director Air Employment
Director Maritime Operations
Director Joint Integration
Director Information Operations
Director Strategic & Operations Planning
Director Sustainment Operations
Professor Warfighting Studies Program
Professor Theater Planning
Professor Security Force Assistant
Director Advanced Strategic Art Program (ASAP)
Director Theater Strategy
Director Army Planning
Director Expeditionary Warfare
Director Aerospace Operations
Director Strategic Intelligence
Director Special Forces
Director Theater Intelligence
Director Joint Doctrine
Professor Strategic & Operations Planning
Professor Military Studies
Professor Strategic Art
Professor Theater Logistics
Point of Contact:
U.S. Army War College
Department of Military Strategy, Planning, and Operations
Carlisle, PA 17013-5242