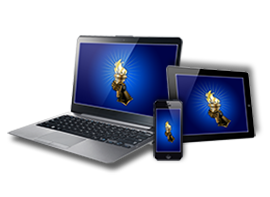 Other Links
NOTE: Please click above to
access Compass or Blackboard.
---
The USAWC Distance Education Faculty Development Program
Introduction:
The Department of Distance Education (DDE) Faculty is an integral component of a high-performance team of professionals who largely function without direct supervision.
The Faculty Development Program (FDP) is designed to assist new members as they become fully functioning DDE faculty members. Faculty are required to demonstrate proficiency in three roles: Evaluator, Faculty Instructor, and Course Director. The first job of the faculty is that of an evaluator. In this capacity faculty members retrieve papers, grade them, upload evaluated papers, and properly record the evaluations.
One of a faculty member's primary jobs is to teach the United States Army War College curriculum according to the learning outcomes of Joint Professional Military Education (JPME) Phase I and Phase II, as stated in Officer Professional Military Education Policy (OPMEP) and curriculum guidance.
The Distance Education Program (DEP) teaches the same JPME outcomes and assesses to the same learning outcomes as the Resident Education Program (REP), but uses different techniques and methodologies due to the nature of distance education.
Program Overview:
Goal:
The Purpose of the Department of Distance Education's Faculty Development Program is to develop instructors that are not only experts in their subject matter, but those who are also experts in the technology and methodology needed to teach students in a distance/online learning environment.
Faculty Development Program Outcomes:
- Identify and apply DDE administration policies and procedures.
- Use educational software to teach online DDE courses.
- Apply educational methodologies in the development and delivery of online DDE courses.
- Create online courseware based on JPME outcomes.
- Create valid assessment tools.
NOTE: Please click below to expand descriptions of each program and their course offerings.
The DDE Faculty Development Program consists of four educational tracks: orientation, information technology, methodological, and assessment. Each of these tracks consists of one or more courses dealing with track specific topics. Each course has a goal and is divided into various lessons.
Orientation Track: The courses in this track cover system access, administrative processes, and gives you an overview of the USAWC and DEP as a whole. Designed primarily for the on-boarding process of new course directors, faculty instructors, and course evaluators. This track gives an overview to get started and point and individual in the right direction. The other tracks and courses are designed to give more detailed education and training on specific topics. (1 course)
DEFACDEV 900 - New DE Faculty Orientation

This course teaches you the administrative and important informational topics you need to get started as a course director, faculty instructor, and/or contract evaluator in DDE. This is highly recommended for new course directors, faculty instructors, and contract evaluators.
Information Technology Track: These courses cover tools and techniques for using and incorporating information technology into your course. These courses are mainly designed for course directors and faculty instructors to enable them to create, conduct, and manage courses online. (3 courses)
DEFACDEV 910 - DDE Student, Course, and Learning Management Systems

This course is designed to give faculty members in-depth instruction on how to use and interact with Compass, and Blackboard. It covers how to use Blackboard to develop and conduct DDE classes within the DEP environment and how to use our custom-made SMS, Compass, to specifically administer a DEP course.
DEFACDEV 911 - Using Educational Tools within the DEP On-line Educational Environment

This course is designed to teach faculty how to use Blackboard tools such as creating forums, holding Collaborate sessions, and incorporating Blackboard educational tools into a course. It also covers how to evaluate Commercial Off-the-Shelf (COTS) Software for incorporation into a distance education course.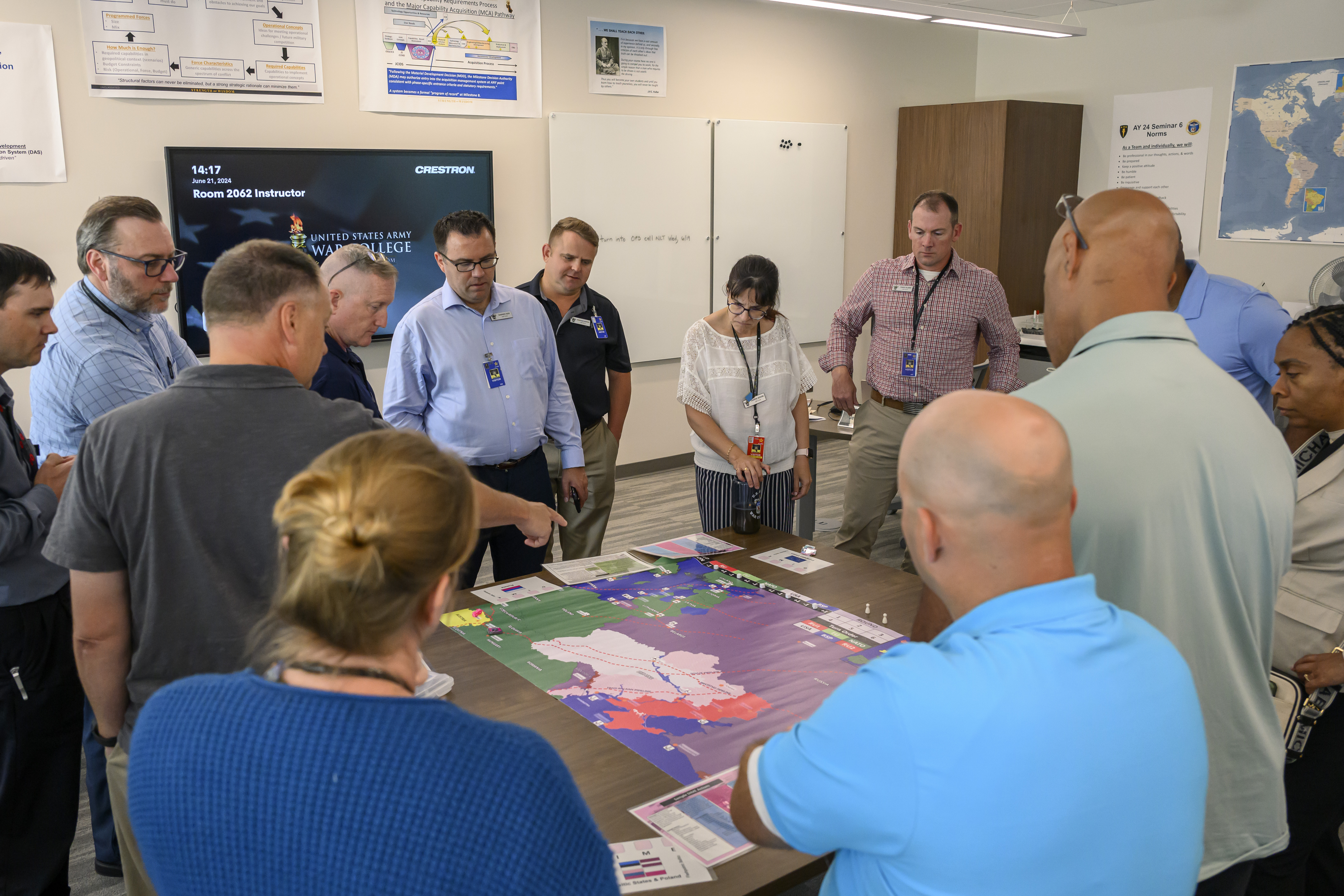 DEFACDEV 912 - Using Microsoft Office 365

This course covers how to use Microsoft Office 365 as an educational tool resource for conducting and delivering online courseware. It covers how DDE uses Office 365 to grade essays in Microsoft Word, how to use Office 365 collaboration features, how to create groups and teams that are in line with DDE course structures, how to add comments, chat, and messages into course projects and feedback, and how to create and manage a seminar using Office 365.
Educational Methodology Track: These courses cover educational methods focused on teaching within the online learning environment. They are mainly designed for course directors and those who develop courses. (5 courses)
DEFACDEV 920 - Developing Online Courses

This course teaches the methods and techniques that one needs in order to develop courses within the distance educational environment. It discusses how to review content, add content to an online course, and how to link external materials. It also covers how to review the course goals and incorporate them in conjunction with the DDE curriculum.
DEFACDEV 921 - Online Learning Methods

There are many methods for online learning. This course introduces methods dealing with online learning and how to develop courseware that effectively and efficiently incorporates them as well as develop effective and valid assessment tools.
DEFACDEV 922 - Socratic Questioning

Socratic Questioning is a form of disciplined questioning that can be used to pursue thought in many directions and for many purposes. This course teaches how to add Socratic Questioning to a course within an online environment.
DEFACDEV 923 - Collaboration Strategies

Collaboration software allows students to gather both synchronously and asynchronously online. Collaboration applications allows instructors to hold office hours and class meetings online. This course will introduce collaboration applications such as Blackboard's Collaborate and Office 356. This focus will teach faculty techniques on how to effectively utilize these tools effectively.
DEFACDEV 924 - Active Learning Strategies

Active learning is a form of learning in which teaching strives to involve students in the learning process more directly than in other methods. The student becomes an active participant in the construction of knowledge. Active Learning is an effective method for resident and online learning. This course will teach various active learning strategies and how to effectively employ them.
Assessment Track: This series of courses cover the techniques for assessing student performance, focusing on Blooms Taxonomy, JPME assessment requirements and Middle states accreditation. They are mainly designed for course directors and those who develop online courses. (3 courses)
DEFACDEV 930 - Developing Course Outcomes and Lesson Objectives In-Line with JPME Requirements

This course teaches faculty how to develop course objectives that correspond to JPME I and II joint learning outcomes. It covers Bloom's Taxonomy in relation to developing JPME I and II outcomes, as well as how to assess students at the appropriate level. This course also introduces you on how to ensure that your outcomes and objective further DDE's Middle-States accreditation.
DEFACDEV 931 - Outcome and Objective Alignment

Alignment of objectives and outcomes is essential to ensuring that the student attains the goals established by the course and its corresponding curriculum. This course teaches faculty how to make sure objectives are aligned with one another from the Highest-Level Outcome to the lowest level objective. It also teaches faculty how to effectively use the DEP Objective Mapping Tool.
DEFACDEV 932 - Assessment of Requirements

This course covers how to assess requirements in the distance education environment. It teaches faculty members how to assess student essays and forums, and how to provide appropriate and effective feedback to students.
The Distance Education Program has three types of Faculty: Contract Evaluator, Faculty Instructor, and Course Director. These types are not necessarily levels, as one is not higher than the other, but rather, they consist of different job duties and skills. Depending on the faculty type, there may be courses that are more pertinent to one over others.
Contract Evaluator:
This position in DDE is a faculty member whose sole duty is to evaluate student papers. The process of evaluation consists of taking a student's paper and evaluating it by providing comments and assigning a grade based on a provided rubric. Evaluating papers requires a few skills, which are listed below.
Required Skills:
Access papers within a given Student Management System (SMS), Learning Management System (LMS), or Content Management System (CMS)
Demonstrate ability to assess student papers based on given rubrics
Demonstrate ability to provide constructive and professional feedback to students within papers
Apply the appropriate level of Blooms Taxonomy based on the objectives/outcomes being assessed
Faculty Instructor:
The position of Faculty Instructor (FI) is responsible for conducting the courses that are developed by the Course Director. He or she is the first line of support for the student. Within first and second year, all FIs monitor and evaluate the forums. Wtih regards to evaluating papers, most first year FIs will be evaluators (randomly assigned to students who may not be in their respective seminar) while thos in second year all assess student papers for those in their respective seminar.
Required Skills:
Access papers within a given SMS, LMS, or CMS
Administer and assess student forums
Provide feedback on student papers and forums
Demonstrate Strategic Studies subject matter expertise
Course Director:
The highest level of faculty in the DEP is the Course Director (CD). The CD is responsible for the content, development, construction, and execution of the course. The CD is under the guidance of the Year Group Director and Department Chairman. A CD's main responsibility is to make sure that courses adhere to JPME I and II outcomes as well as Program Learning Outcomes in order to maintain PAJE and Middle States accreditation.
Required Skills:
Demonstrate Strategic Studies subject matter expertise
Apply educational methodologies in order to teach effectively and efficiently
Apply distance education tools and technology in order to develop and teach online courses
Identify JPME I and II outcomes as well as Program Learning Outcomes
Develop courses in concert with JPME I and II outcomes, and Program Learning Outcomes
Develop Assessment tools in order to measure a student's ability to achieve course outcomes
Assess learning technologies for inclusion into courseware