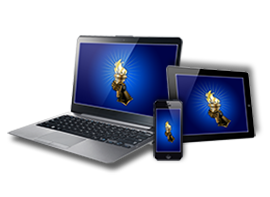 Other Links
NOTE: Please click above to
access Compass or Blackboard.
---
The next application window, for the Summer 2023 Cohort, will open in early May 2023. At this time, the "Apply Here" buttons will activate.
U.S. Army War College Graduate Certificate Program (GCP)
The U.S. Army War College is offering a new distance education certificate program for U.S. government (USG) national security professionals. We continue to offer the program in a reduced capacity as we work to obtain long term funding. The Graduate Certificate in National Security Studies (NSS) provides working professionals the flexibility to take online classes that help prepare them for future national security positions. The certificate program broadens students' understanding of contemporary national security topics and helps students improve the knowledge, skills and attributes needed for positions. From 2020 to 2021, the U.S. Army War College offered select students the opportunity to participate in pilot courses and earn course certificates. Starting in January 2022, students are eligible to earn the Graduate Certificate in NSS once they complete all requirements. This certificate program is not part of the professional military education program. Admission does not require any ATRRS registration, and completion of the program is not placed on any official records.
NOTE: There are currently no tuition or fees charged for courses, however, students may be required to purchase up to $100 in textbooks per course. In the future, students may be required to pay tuition and fees during registration for courses.
Apply Here
Who Can Apply?
Applicants must be a United States federal employee (civilian or military) and possess a bachelor's degree to enroll in the program. Applicants who are USG civilians in a grade equivalent to GS 12-14 and Service Members in the grades of O4-5, CW3-5, E8-9 are given preference. Others may apply if they are in a mid-grade national security position as determined by the Admissions Committee. Until the program reaches full capability, the number of applicants selected will be limited due to resource constraints.
Requirements to Earn the Certificate in NSS:
Students must successfully complete four eight-week "core" courses (2 credits each) and one 2-credit hour elective course chosen from a wide variety of disciplines within a three-year period. Instructional modality is distance and courses can be a mix of asynchronous and synchronous delivery. The courses reinforce each other but remain independent so they can be taken in any sequence. Students can enroll in the program with intent to take one course or complete all courses to earn the Certificate in NSS. Elective courses provide students the opportunity to choose an area that interests them and/or advances their professional knowledge on a specific topic.
Student Effort and Expectations:
Students are expected to dedicate an average of 8-12 hours per week towards studies while courses are in session. This may vary week to week based on course material and faculty instructor expectations, but each course requires about 90 hours of total student effort in eight weeks. Course requirements typically include assigned readings, online blogs and journals, short papers, quizzes, video presentations, asynchronous group projects, and occasional synchronous classes. Faculty assess students on their ability to achieve course learning outcomes and provide graded feedback for specific requirements that enable students to demonstrate an understanding of course concepts.
NOTE: Please click below to expand descriptions of each course offering.
Art and Science of Effective Communication reintroduces adult learners to practical elements of effective communication, including skills, strategies, and resources to both critique written and spoken presentations, and construct and deliver their own clear, persuasive, and memorable products to a variety of audiences.
This course equips students with the critical thinking and argumentation tools needed to make sound decisions or support courses of action based on logic, rationality, and coherence. We make explicit use of historical case studies to illustrate critical thinking and argumentation skills.
Introduction to Defense Strategy focuses on improving student understanding of the elements and concepts of national security policy, national strategy and policymaking processes, and the relationship of the national elements of power to a nation's defense strategy.

The course concentrates on improving student understanding of the elements and concepts of national security policy, the national strategy and policy making process, and the relationship of the national elements of power to a nation's defense strategy. The curriculum provides a survey of a variety of topics that inform policy and its development. Strategic Theory, Military Schools of Strategic Thought, Strategy Formulation, DoD Strategy Process, Interagency Framework, Homeland Defense Security, Uses of History in Policymaking, Globalization and Economic Development, and the Current Strategic Environment are all topics that will be covered in the course. Moreover, Introduction to Defense Strategy addresses the national security policymaking process and the relationship of the national elements of power to defense strategy.
Contemporary Security Issues focuses on the depth and breadth of the myriad national security challenges, such as great power war, nuclear proliferation, climate change, and artificial intelligence, in the context of the philosophical perspectives and historical development of the world in which we live.
NOTE: Please click below to expand and view additional course details.
Graduate Certificate Electives
Additional 2 credit hours of Graduate Level Courses
DE1472 – China: The Dragon Awakes

This course examines key characteristics of China that have implications for regional security; assesses the importance of major Chinese perspectives shaping the strategic environment, processes and outcomes; and affords the student the opportunity to analyze US policy towards China and to consider current US policy guidance for China. It is also designed to provide a broad overview of key concepts and issues that strategists must grasp, thereby equipping them to better understand the use of national instruments of power—soft, hard, smart, sharp, and otherwise. This course is intended to fill some gaps in knowledge and provoke a desire to learn more about the history of modern China.
Student Requirements: Participation in weekly forums and the submission of one 1500-word essay. All students must purchase the following textbooks H. Kissinger, On China (2011)/ISBN 978-0-670-06465-6 and N. Hachigian, Debating China: The US-China Relationship in Ten Conversations (2014)/ISBN 978-0-19-997387-3.
DE1452 – Leader Resilience

In this eight-week course, students will understand and apply knowledge regarding the conceptualization and determinants of resilience at the individual, team, and organization levels. The course will address the leader's own resilience and how leader behaviors influence the resilience of those they lead. Students will learn how to apply resilience-based concepts to understand and improve the adaptation and performance of their organizations under different types of adversity. The aim of the course is to influence the strategic environment by understanding what contributes to resilience and acting to increase the likelihood of resilience during crisis situations at multiple levels within the organization.
Student Requirements: Participation in weekly discussion forums and the submission of a 1000-word Resilience Assessment and Intervention Project Paper. Readings will consist of academic articles and book chapters, as well as military technical reports and case studies.
DE1462 – Asia-Pacific-China War Strategy 1941-45

This eight-week course provides students the opportunity to study and evaluate key national and theater strategic decisions of World War II in Asia, the Pacific, and China during 1941-1945. The purpose of the course is to expand students' comprehension of strategy and strategic thinking and to enhance their ability to make or influence strategic decisions in the future. The primary focus is on American strategic decision-making during the war fought from 1941 to 1945 between the Empire of Japan and the United States and its allies in the Pacific Ocean, Southwest Pacific Areas (POA and SWPA), the China-Burma-India (CBI) Theater, in Southeast Asia Command (SEAC), in the Russian Far East, and in Europe that affected the conduct of the war in Asia, the Pacific, and China.
Student Requirements: Participation in online forums and the submission of one 1500-word essay. All students must purchase the following required textbook prior to the start of the course: "Eagle Against the Sun: The American War with Japan" by Ronald H. Spector.
How to Apply:
Admissions. Applicants click on the "Apply Here" link anywhere on this webpage and complete the online application. When your application is complete, click on the "submit" button. Incomplete applications will not be considered. NOTE: Applicants selected to a cohort must email an official or unofficial copy of their undergraduate transcript to the GCP Director and Program Manager within 30 days of notification of admission.
Students already enrolled in the pilot program should not submit an application but must still email a copy of their undergraduate transcript to the GCP Director and Program Manager prior to completing the program.
The U.S. Army War College will enroll students into the Graduate Certificate Program twice a calendar year in a winter cohort and a summer cohort. Once students are admitted, they must email the GCP Director and Program Manager requests to register for courses. Students who enrolled during the pilot phase must contact the GCP Director and Program Manager to request courses needed to complete the Certificate in NSS.
Schedule of Courses:
The Graduate Certificate Program uses a four-term system to offer courses. The schedule for 2023 follows:

Students Notified of Admissions: ~6 Weeks after Admission Window Closes
Selection of Courses: ~2 Weeks Prior to Course Start
Courses Available in BlackBoard: ~1 Week prior to Start of Courses
Apply Here