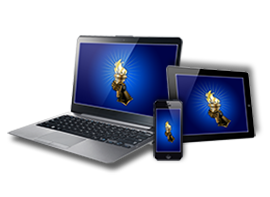 Other Links
NOTE: Please click above to
access Compass or Blackboard.
---
Tech Support
DDE has many avenues of support to help you fix problems that may occur as you access your courseware.  Problems can range from your permission and PC configuration problems (admin vs. non-admin privileges) to LMS access problems.
When contacting any of the support/technical services, please make sure you are as detailed as possible especially when sending an e-mail. Your support request should contain this information:
Your name, year group, and program.

For Example: COL Deanna Paladin, YG2018, DEP

Your phone number and hours you are available (at the location of the PC where you are having problems).

For Example: (XXX) 555-1234 M-F 0900-1730 (EST)

What course and where you are encountering problems.

For Example: Course DE2303, Block 2, Section 4, Lesson 1

A detailed description of the problem. If you are sending an e-mail, a screen capture of the problem is desirable.

For Example: "When I click on the Bliss Hall lecture video, it takes 11 minutes for the video to start playing. And, when it plays the audio is muffled and the video is very blurry. I am stationed at the Embassy in South Africa and have a 56.6 kbps modem connection."
Another Example: "When I try to log into Compass I get a 'Page Cannot be displayed Error.' I am accessing it through my home PC in Washington D.C., and I have a Window's 7 Machine with a Cable modem.

What you should not do is something like this:

"I am getting an error when clicking on a video!" or,
"I am getting a cold fusion error." or,
"I can't get to my course."
NOTE: If something you are trying to access gives you a very generic code, please include where in the course you were working and what you were trying to access.
NOTE: Please click below to expand descriptions of each program and their course offerings.